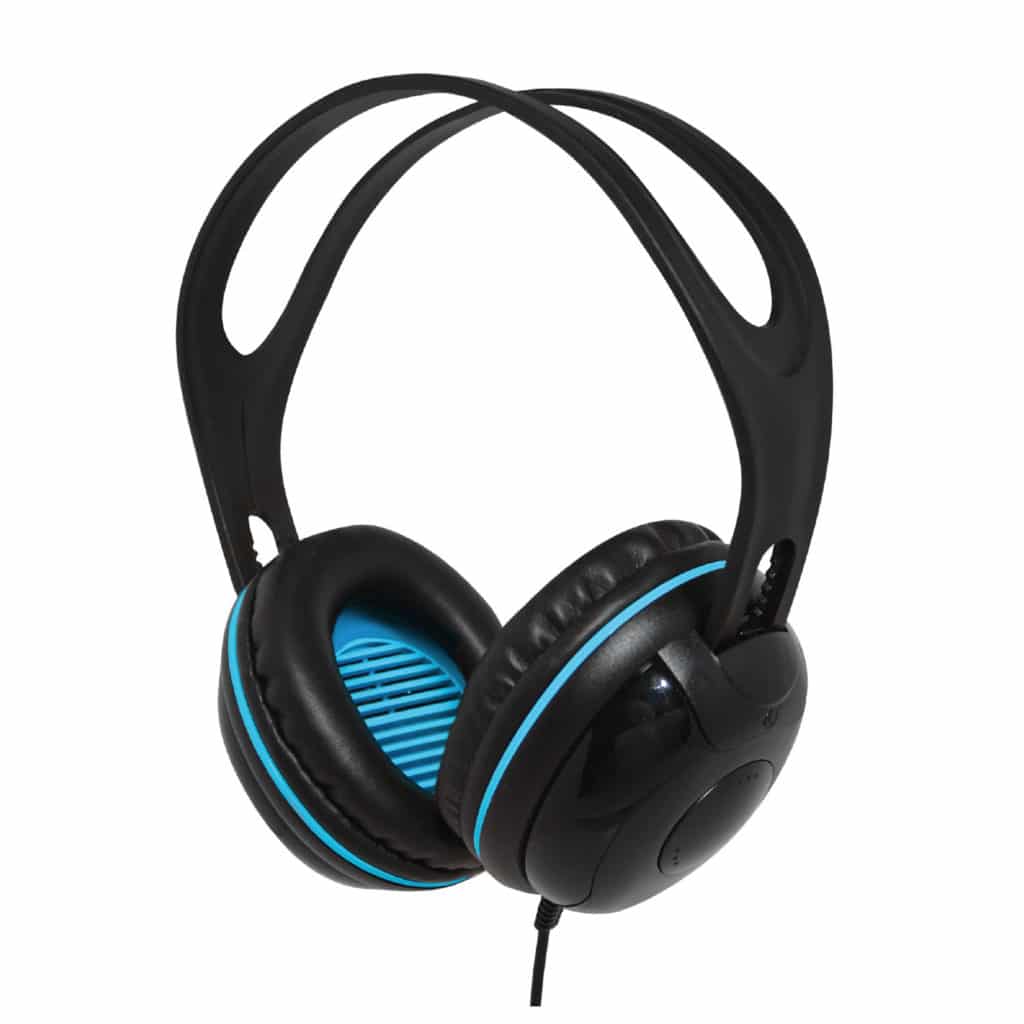 Over-Ear (Circumaural) Stereo Headphones feature 40mm speakers with deep bass sound, large ear cups that reduce up to 75% of background noise, plush, extra-thick replaceable leatherette ear cushions,  adjustable dual headband for a comfortable fit, and an extra long 8-foot cable with in-line volume control and a single color-coded 3.5mm plug.  Recommended for the education market.
(C1-127900-1)
Plug the green speaker jack into the "speaker" port.
Download Manual
No sound from headset ear piece while audio plays from computer.
Check all connections.
Consult your sound card instruction booklet.
Check output volume level adjustment on your computer or device.
Check that the volume is turned up on the in-line volume control.
Compatible with:
Apple Macintosh OSX 10.5 and up
Google Chrome
Windows 8 and 8.5
Windows 10
Most portable audio devices
The EDU-375 is compatible with standard PC sound cards that have separate 3.5mm microphone and headphone ports, as well as most portable listening devices. The USB-SA, EDU-USB or USB-UNIV Digital audio adapters may also be used for USB connectivity.
Download Data Sheet