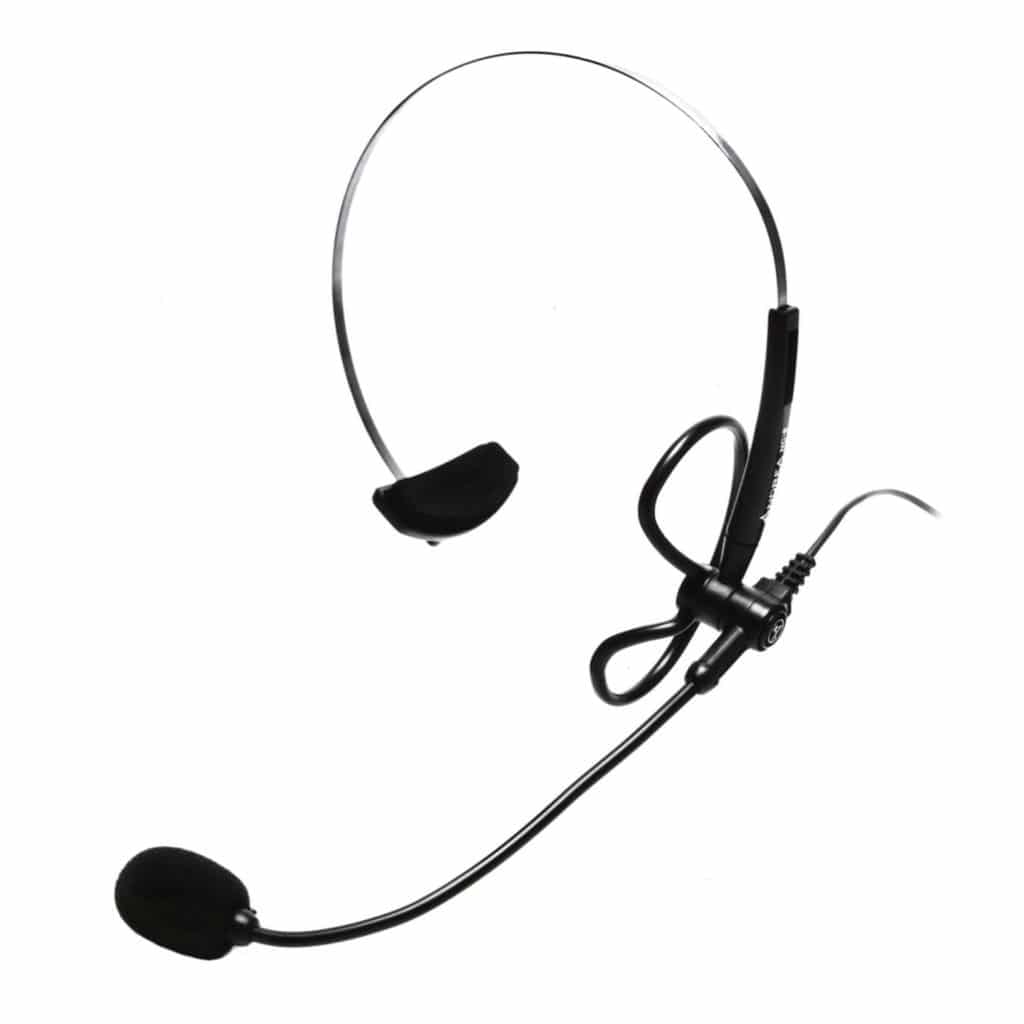 Ultra-Light Head Mounted Microphone
(C1-1009500-39)
Plug the pink microphone jack (indicated by a microphone   icon) into the "mic in" port.
Fit the adjustable headband over your head to secure the headset with the ear ring resting comfortably around your ear and the temple pad about one two inches over the other ear.
Adjust the microphone boom so that the microphone is approximately 3/4″ in front of your mouth, making sure that you are talking into the voice side of the microphone, indicated by the white dot.
To wear the headset on your other ear rotate the ear ring and flexible boom 180º.
Download Manual
Frequently Asked Questions
No questions matching current filter
Compatible with:
Apple Macintosh OS X 10.5 and up
Google Chrome
Windows Vista
Windows 7
Windows 8
Windows 8.1
Windows 10 and up
Most portable audio devices
The NC-8 is compatible with standard PC sound cards that have separate 3.5mm microphone and headphone ports. The TRRS Microphone Adapter, C-100 analog adapter, USB-SA, USB-MA or USB-UNIV Digital audio adapters may be used for USB connectivity or if the machine has only one shared audio port.
Download Data Sheet